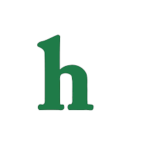 Reese Witherspoon's husband Jim Toth is allegedly worried about his wife's drinking problem. The Hollywood agent is reportedly telling Reese to sober up for the good of her career.
Does Reese Witherspoon have a drinking problem?
Jim Toth is known for being Reese Witherspoon's husband, as well as the man who was arrested for DUI along with Reese last year, but he's actually one of Hollywood's best agents, and knows his stuff when it comes to his clients.
"Jim is terrified that industry players are getting turned off by her antics. He has no problem with Reese letting her hair down once in a while… It's how it looks to the public that's worrying him," a source told OK! Magazine.
Is Reese's career in jeopardy?
It's no secret that Reese Witherspoon likes to have a good time, and is often seen drinking and schmoozing at events, but if her career is hurting because of her drinking then it's time to cut down.
Reese is a great actress, and hasn't quite been able to recreate the powerful performance that she gave in her Oscar winning role "Walk The Line."
What do you think about the rumors of Reese Witherspoon's drinking problem hurting her career? Tweet us @OMGNewsDaily or leave a comment below.