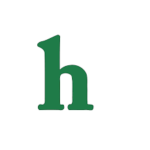 Reese Withespoon and Kenny Chesney's duet video has hit the web. The actress, who just last year got a very public drunk and disorderly arrest was seemingly three sheets to the wind when she jumped on stage to sing "Jackson" with the country star, a song she performed in her Oscar winning role for "Walk The Line."
Reese Withersoon and Kenny Chesney duet to 'Jackson'
Reese and Kenny were both in attendance at a New Orleans charity event hosted by Matthew McConaughey and Drew Brees to benefit their foundations.
Later, Reese Witherspoon posted a photo of her duet with Kenny Chesney to Instagram, captioning it, "Singing with Kenny C #NOLA #amazingnight #jkl."
Is Reese a party girl, or a problem?
Earlier this month, Cara Delevingne posted a video of Witherspoon from the Met Gala where the actress was slurring her words, and fans noticed that Reese must have had quite a bit to drink.
It's been rumored in the past that Reese Witherspoon may have a bit of a drinking problem, but she always seems so put together for fans. As one American's sweethearts, and a mother a three we hope that Reese just likes to cut loose when she's out with her husband, Jim Toth, and off mommy duty!
What do you think about Reese Witherspoon's duet with Kenny Chesney? Do you think she drinks too much, or is just having fun? Tweet us @OMGNewsDaily or leave a comment below.