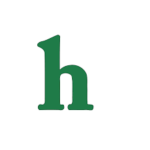 The Ray Rice video has finally been released. After the first video of the NFL star dragging his now wife's unconscious body out of an elevator at a casino in February was made public, fans wanted to know what happened inside the elevator.
Ray Rice video shocks fans
Now, TMZ has released the full video from inside the elevator, and WARNING: It's very graphic. The Ray Rice video shows the football player and his wife, Janay Palmer, arguing, and pushing each other, and Rice punching Janay across the face, and laying her out.
Janay takes the hit and is immediately knocked unconscious, falling to the floor. When the elevator opens, Ray Rice tries to drag her limp body out of the elevator, but is met by hotel staff.
Ray Rice elevator video deserves greater punishment?
Since the incident happened the NFL has suspended Rice for 2 games, which severely angered fans. However, now that the full video has been released, many are calling for a much greater punishment, as the amount of physical domestic violence is absolutely shocking.
While Janay Palmer married Ray Rice after the punching incident in the elevator, fans are disheartened that this NFL superstar, and role model to many, could do such a terrible thing, and believes he deserves to have much higher consequences than originally handed down by the NFL.
Meanwhile, Janay Palmer refuses to press charges against her husband for the punching incident.
What did you think of the Ray Rice video? Are you shocked at his lack of punishment by the NFL? Tweet us @OMGNewDaily or leave a comment below.
***UPDATE*** Ray Rice's contract with the Baltimore Raven has been terminated!