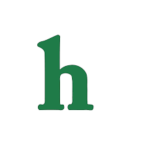 Rapper Big Paybacc was shot and killed in Palmdale, California on Thursday inside a McDonalds restaurant. Police reports have determined that Big Paybacc was the target of a personal vendetta and not a random shooting.
Rapper Big Paybacc shot and killed
Big Paybacc, who's real name is Habeeb Ameer Zekajj, 38, was reportedly having lunch in McDonalds around 12:30 PM when someone walked in and and shot him dead in front of 15 other customers.
"There was no altercation … This guy just walked in through one door, shot him and left out another door. So it looked like something personal. He had something against this individual. It wasn't like he shot up the McDonald's. He just shot him and left, " stated Los Angeles County Sheriff Lt. John Corina.
Rap singer Big Paybacc gunned down
Family members of the victim came to the crime scene Thursday evening to identify the rapper and to speak with homicide detectives. One of them said the victim was her brother, and she identified him as 38-year-old Habib Ameer Zekajj. Sources said the victim was a rap artist who went by the stage name of Big Paybacc.
The deceased rapper's Jessica Jefferson arrived on the scene and revealed that she had a bad feeling when she saw his truck parked in the McDonald's parking lot. Jefferson revealed that Big Paybacc had just left her home before he had arrived at McDonalds. When Jefferson walked into the chaotic crime scene she dropped to her knees in tears, screaming in agony.
"I just knew it. I passed by here and I saw his truck. We were moving in together. You know we just talked to a landlord the day before and all his belongings are in the back of his truck we were going to move in together" stated Jefferson.
Witnesses inside the restaurant at the time of the sooting claim they watched as a person walked inside the restaurant, walk directly up to the rapper, shot him once and fled the scene revealing that there was no altercation at all. Police are still looking for the gunman who shot and killed Big Paybacc. The rapper is survived by his girlfriend Jessica Jefferson and three children.