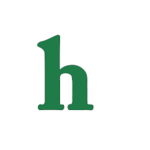 Randy Jackson former judge of "American Idol" and his wife of 19 years. The official divorce papers were filed on Friday, September 26 in a Los Angles courthouse.
Former American Idol judge heading to divorce court
Randy Jackson's wife Erika Jackson cited "irreconcilable differences" as the cause behind the couple's split revealing that they officially split on September 11.The couple have two children together, with Erika seeking spousal support and full physical custody of their youngest child, Jordan age 17.
Randy Jackson back on the dating market
Erika is also asking that she be granted name re-stored to her pre-married name of Erika Riker, legal fees and a portion of Randy Jackson's $40 million bank account. It appears at this time that the couple seem to be parting an fairly friendly terms for the time being.
Randy Jackson, 58, is best known for his twelve seasons as a judge on the hit talent competition "American Idol." Jackson is also a well known talented bassist, singer, record producer, entrepreneur and television personality.