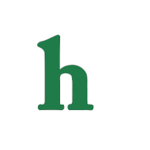 An O.C. Baby is on the way! Rachel Bilson is pregnant with Hayden Christensen's baby. The "Heart of Dixie" star and her longtime love are expecting their first child together later this year.
Rachel Bilson pregnant with Hayden Christensen's baby
"They've both talked about this for awhile and are so excited," a Bilson insider told Us Weekly. "Everyone is beyond thrilled for them."
The newly pregnant Rachel Bilson made a name for herself when she starred as Summer Roberts on the hit teen drama "The O.C." alongside Ben MacKenzie, Mischa Barton, and Adam Brody, who is also her ex-boyfriend.
Is a wedding next for the couple?
Rachel met Hayden Christensen, who's best known for playing Anakin Skywalker (Young Darth Vader) in the "Star Wars" films, when they co-starred in the film "Jumper" together, and gave us some hot on-screen chemistry. Could a wedding finally be in the cards for this couple now that they're expecting?
We are thrilled that Rachel Bilson is pregnant, and can't wait to see what her and the handsome Hayden Christensen's baby will look like. Hopefully, The Force is on her side during her pregnancy.
What are your thoughts on Rachel Bilson being pregnant with Hayden Christensen's baby? Tweet us @OMGNewsDaily or leave a comment below.