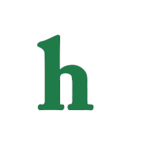 Prince William may be a royal, but he's about as down to Earth as he could possibly be. The future King was spotted flying coach on American Airlines on Sunday.
Prince William flies coach on American Airlines
William, sans Kate and Prince George, dressed casual in jeans, a blue shirt, and hat as he flew from Memphis to Dallas after attending a friend's wedding.
Prince William flew coach in a window seat next to TV reporter Eli Ross. William was in the process of returning home to wife Kate Middleton and their son, Prince George, after the wedding festivities.
The People's Prince
William's brother, Prince Harry, was also at the wedding, but not seen on the plane. 'I am still amazed #Prince William flies COACH. That's pretty humble/awesome. Who knew?" Eli Ross tweeted, along with a photo of Wills.
Others mirrored Ross' sentiments calling William the "The economy class prince."
It is things like this that has made the world, and Americans, fall in love with William and Kate. They are so very down to earth that it's hard not to like them.
What do you think about Prince William flying coach? Tweet us @OMGNewsDaily or leave a comment below.