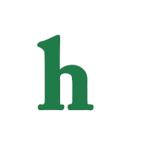 Prince Charles is furious over a new book by ­a former Buckingham Palace press secretary which threatens to expose some of the Royal Family's biggest, and most shocking, secrets.
Prince Charles furious over new Royal Family tell-all book
According to the Daily Mail, the book will details Prince Charles marriage, and divorce, to Princess Diana. Of course, many rumors have been told about the couple's marriage and split, but this insider could offer a fresh, and surprising, take on the Royals.
Prince Charles is reportedly furious about the book, which will likely paint him in a negative light. He also feels like he's been betrayed by a close friend in the author, Dickie Arbiter.
What secrets will be revealed?
"It's a candid look behind some of the most salacious and sensational royal stories of those days from the perspective of someone who was not only there, but who also had experience of the monarchy," Arbiter said of his book.
What are your thoughts on Prince Charles being furious over the new Royal Family tell-all book? Tweet us @OMGNewsDaily or leave a comment below.