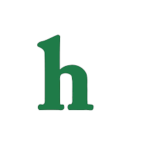 Pretty Little Liars season 5, episode 5 was also the 100th episode, and it was packed full of drama! It starts off with Aria and Ezra taking a stroll and run into Ali, who is preparing to go back to school. The three talk, and then the bus stops to let off Jenna, who is seemingly coming home to Rosewood.
Pretty Little Liars season 5, episode 5 — 'Miss Me x 100'
Spencer tells Toby that she suspects her father of killing Ali's mom. Toby gets a call from Jenna, who tells him that Shawna was murdered.
The girls speculate about why Jenna came home, and believe that she's back to punish them for blinding her, and killing Shawna.
Alison gets ready for school, claiming she wants to make amends with everyone she's hurt. Alison returns to school to stares and mean comments, along with mixed reactions.
Spencer's mom comes to school to tell her they're going home to pack, because she's leaving her father, and wants Spencer to go with her.
Spencer freaks out about leaving her house, and demands to know the truth about what's going on. Mrs. Hastings reveals that she is suspicious of Melissa and her husband.
Lucas invites Hanna to a party, and she asks to bring Travis. Later, the girls wonder where Spencer has gone off to.
Aria goes to see Jenna and offer her condolences about Shawna's death, and finds Jenna crying on the floor, and quickly leaves.
Emily gets Alison and Paige together after Paige reveals she feels sick even being in the same room with Ali. Ali apologizes to Paige, and she stays cold on the subject.
Later, Ali tells Emily that she had feelings for her before she left town, and asks to stay at Emily's house alone for awhile.
Spencer confides in Hanna about the upset she feels over her parents splitting. Later, Hanna runs into Caleb at the coffee shop, but he disappears when he realizes she's with Travis. Hanna and Travis attend Lucas' party, and Hanna gets drunk, with Travis helping her home.
Aria returns home to find Jenna, who asks why Aria was in her house. Aria explains that she just wanted to check on her after Shawna's death.
Pretty Little Liars recap: July 8, 2014
Ali hurries home and is seemingly being followed. She gets scared and ducks into the church, where Mona follows her. Mona tells her that she wants Ali gone, and the two fight, slapping each other.
Ezra tells Aria that she has to find a way to get past her guilt over killing Shawna, who was targeting her and her friends. The two kiss passionately. Emily stays the night at Ali's house, and they kiss as well.
The next day at school Mona and many others are waiting for Ali at school after she video tapped Ali's rant and threats at the church the night before.
Later, Jenna, Mona, and new girl Sidney all meet to plan against Alison. Later, Spencer and Toby share a romantic moment, as Hanna goes to find Caleb.
Alison and Emily see breaking news on TV that reveals the police found out the identity of the girl who was buried in Alison's grave. The group, including Caleb, Toby, and Ezra, watch it all together. Bethany Young is the girl in the grave, and was thought to have escaped from Radley the night Ali disappeared.
As the group watches a huge explosion goes off at Toby's house, and A texts the girls.