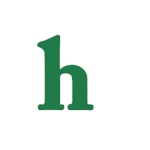 "Pretty Little Liars" is already heating up and it's only the second episode back. The girls are adjusting to life back in Rosewood with Alison home, but it's tricky.
'Pretty Little Liars': Season 5, Episode 3 — 'Surfing The Aftershocks'
The tension is getting to them all. Spencer is worried about Ali's family, wondering if she should be suspicious of them.
Aria learns that Ezra is also back in Rosewood recuperating from his gunshot wounds, and is thrown by the news.
Emily meets the new girl in school, Sidney, who is desperate for her help on the swim team. Emily's got a lot on her plate, but takes pity on the new kid in school.
The girls attend the funeral for Mrs. D., and Ali is thrown when her father reacts harshly to her wearing her mother's dress, which she didn't know was the same dress that Mrs. D. wore to Ali's "funeral."
Hanna realizes she's back in Ali's world, and remembers a time when Mona seemingly wanted to make her the new Alison.
Aria goes to visit Ezra at home, and he's still recovering. They fill each other in on Ali's story as Aria still feels guilt over Shawna's death.
Emily and Hanna try to gather info on whether or not Jason is guilty or not, but basically rule him out.
Meanwhile, Spencer and Jason talk, and he tells her that perhaps her father, or their father as it is, could have played a part in the situation somehow.
'Pretty Little Liars' recap: June 24, 2014
Later, Alison runs into Spencer's dad while out and about, and he tells her he needs to give her a ride home.
When he gets home Spencer shows him the email that Mrs. D. wrote, and begins to raise her voice. Melissa interrupts and tells her father that maybe they should tell Spencer the truth. He tells her no, and sends Spencer away.
When Spencer questions him, Mr. Hastings tells her that she can't lie about something she doesn't know, meaning they've been hiding something big.
Hanna realizes that Mona groomed her to be the next Alison and freaks out a bit. She decides to change her look and wants to change her look so that she doesn't resemble Ali.
What did you think of the latest episode of "Pretty Little Liars?" Tweet us @OMGNewsDaily or leave a comment below.