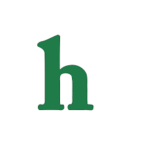 "Teen Mom" Jenelle Evans, who is currently 8 months pregnant with her second child, was recently blasted by fans for being in a bar.
'Teen Mom' Jenelle Evans bashed for being in a bar while pregnant
The MTV reality star posted a photo of herself with some fans over the weekend at a local bar, and some fans thought her being at a club while so far along in her pregnancy was irresponsible.
One witness revealed that they saw Jenelle Evans holding a red solo cup while out on "the deck" of the establishment, but did not know whether or not she was drinking alcohol. (We hope not!)
Jenelle fights back
Meanwhile, the "Teen Mom" is speaking out on the online bashing. "Let the rumors fly today. Yes I went out last night so my man could have a good time and I was everyone's DD. I don't care about drinking," Jenelle posted via Twitter, adding that she doesn't care about drinking, and her mom can vouch for that.
Do you think it's a big deal for "Teen Mom" Jenelle Evans to be at a club while pregnant? Tweet us @OMGNewsDaily or leave a comment below.