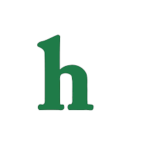 The Bella's are back for "Pitch Perfect 2," and in the newly released trailer it seems that the sequel will be even better and funnier than the first movie, if that's even possible.
'Pitch Perfect 2' trailer released
"Pitch Perfect" became an instant cult classic when it was released, and shot Anna Kendrick to superstardom. Kendrick, who was known for her role in the "Twilight" series and the film "Up In The Air" with George Clooney showed off her singing chops in the movie, and got a hit song out of the deal.
In "Pitch Perfect 2" Anna Kendrick returns along with Rebel Wilson, Brittany Snow, and the rest of the cast with some new faces mixed in.
'Pitch Perfect 2' better than the original?
The Bella's will take on the world championships, in which no American team has ever won due to the fact that everyone hates the United States. The Treble's are also back in "Pitch Perfect 2," and it seems that a capella game has really been stepped up for the sequel.
Elizabeth Banks reprises her role as Gail Apernathy, but the actress also pulled double duty as director of "Pitch Perfect 2."
What do you think of the new "Pitch Perfect 2" trailer? Are you excited? Tweet us @OMGNewsDaily or leave a comment below.