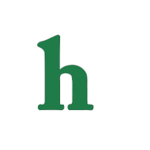 Peaches Geldof's official cause of death has been confirmed as a heroin overdose by the coroner. The model suffered the same tragic fate as her own mother, who also died from overdosing on the deadly drug.
Peaches Geldof's cause of death ruled heroin overdose
Peaches musician husband, Thomas Cohen, told authorities that his wife had been dealing with a heroin addiction since 2011 and had relapsed two months prior to her death. Cohen also revealed that Geldof also stashed heroin around their home, where their young children lived.
A black bag of the drug was recovered during the death investigation. "The black bag also contained 34 medical syringes, some were with needles and some without, some were sealed in original packaging and some contained traces of a brown colored residue," The investigator said. "There were also 45 packaged and sealed syringes, alcohol wipes and cotton buds."
What do you think about Peaches Geldof's cause of death being ruled a heroin overdose like her mother? Tweet us @OMGNewsDaily or leave a comment below.