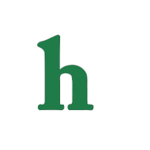 Heroin overdose takes another celebrity life
Peaches Geldof death mystery has come to an end, reports are claiming that the 25-year-old journalist who died unexpectedly this month died from a heroin overdose.
Sources close to Peaches Geldof and family stated that they were shocked to learn that heroin killed the young woman who's mother Paula Yates had also died from a heroin overdose in 2000, when Peaches was a young girl.
Peaches Geldof was found dead back on April 7 in her London apartment, sadly with her young 11-month old son sitting by her side.
Peaches Geldof cause of death strangely resembles her mother's in 2000
An autopsy was performed earlier this month but results at the time were inconclusive, reports reveal new evidence came into play that concluded that heroin was indeed the cause of death of Peaches Geldof.
Such a sad and unfortunate situation for the family of Peaches Geldof.
Our condolences here at HND continue to go out to the family and loved ones of Peaches Geldof.