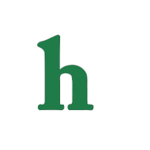 Peaches Geldof dead at age 25
Peaches was journalist, who wrote a column for the UK edition of Elle Girl. She also frequently wrote for The Weekly Telegraph and The Guardian.
Peaches Geldof was also a model, and made her runway debut in September 2007.
Peaches married musician Max Drummey in 2008. The couple divorce one year later.
Geldof married signer Thomas Cohen in 2012. Thomas and Peaches have two songs together, Astala, 2, and Phaedra, 11 months.
"At this stage, the death is being treated as unexplained and sudden," police said in a statement.
Peaches Geldof's family speaks out after death
"My beloved wife Peaches was adored by myself and her two sons," husband Thomas Cohen has said in a statement. "I shall bring them up with their mother in their hearts everyday. We shall love her forever."
"Peaches has died," her father Bob Geldof said in a statement. "We are beyond pain. She was the wildest, funniest, cleverest, wittiest and the most bonkers of all of us. Writing 'was' destroys me afresh. What a beautiful child.
How is this possible that we will not see her again? How is that bearable? We loved her and will cherish her forever. How sad that sentence is. Tom and her sons Astala and Phaedra will always belong in our family, fractured so often, but never broken. Bob, Jeanne, Fifi, Pixie and Tiger Geldof."
Tell us your thoughts on Peaches Geldof being found dead. Tweet us @OMGNewsDaily or leave a comment below.