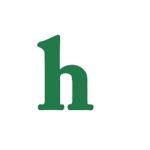 Peaches Geldof's autopsy was supposed to give answers into why the 25-year-old mother of two died, but instead it raised even more questions.
Peaches Geldof autopsy inconclusive
News of Geldof's shocking death came on Monday, and since then fans have been wondering what killed the model/journalist.
Rumors of suicide, alcohol, and drugs began to fly, but police said there didn't seem to be anything suspicious about the death, except for that Peaches was only 25 years old at the time of her passing.
Toxicology tests are next
After an autopsy came back inconclusive, and toxicology tests were ordered, the mystery continues to grow surrounding Peaches Geldof's untimely demise.
One theory is that Peaches was on a very dangerous diet after having lost serious weight over the past year, and that the diet could have been to blame for her death.
However, no real answers will be had until the toxicology reports are revealed.
What do you think of Peaches Geldof's autopsy being inconclusive? Tweet us @OMGNewsDaily or leave a comment below.