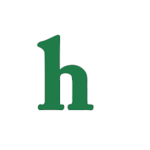 Paula Patton has officially filed for divorce from her unfaithful husband Robin Thicke despite his attempt after attempt of declaring his love and remorse to her both privately and publicly.
Paula Patton ready to move on from Robin Thicke
Has far as celebrity divorces go Paula Patton s asking for a pretty basic divorce. She wants joint legal and physical custody of the couple's son, 4-year-old Julian and has cited irreconcilable differences as her reason.
TMZ reports that the divorce documents were filed in Los Angeles, and the divorce has been described as "harmonious" and should go down without a hitch, after all it is pretty hard to fight the divorce seeing as Robin Thicke was caught red-handed doing his wife wrong in public.
Robin Thicke and Paula Patton divorce papers filed
Paula Patton and Robin Thicke stated to with People magazine following the couple's public split,
"We will always love each other and be best friends, however, we have mutually decided to separate at this time."
Robin Thicke later admitted to fans that he had been unfaithful to his wife of nearly ten years as well as admitting he had issues with drug and alcohol abuse.
The couple have been officially separated since February 21, 2014.