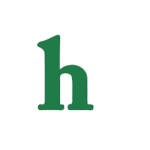 Paul Walker's brothers have stepped in for their late brother to aid in finish up the filming of his final film.
Sadly, Paul Walker was killed in a tragic car crash last November when he was in the middle of filming Fast & Furious 7.
Walker's brothers' Caleb and Cody Walker were hired to complete their brother Paul Walker's final action scenes according to Universal Picture's Facebook page who posted:
"We had to take time to grieve Paul, the brother we love and lost, and to figure out if we should move on with our film.
The decision to resume filming was "the only choice," the note said. We believe our fans want that, and we believe Paul would want that, too.
Do you agree with the studio's decision to use Paul Walker's brothers in final scenes?
"We have resumed shooting and now welcome Paul's brothers, Caleb and Cody, into our 'Fast' family," the post said. "Caleb and Cody are helping us complete some remaining action for their brother and fill in small gaps left in production. Having them on set has made us all feel that Paul is with us, too."
Reports reveal that Paul Walker's dramatic scenes were filmed before his death but, some of the action sequences were unfinished.
The Fast & Furious 7 release has been delayed until April, 2015 due to Paul Walker's tragic death. F&F7 also stars Vin Diesel and Tyese Gibson and is directed by James Wan.
"It will allow the character of Brian O'Conner to live on and let us celebrate Paul in his most defining role," read the statement.
Celebrity news sites also reveal that F&F 7 will also retire the character of Brian O'Conner bringing closure to the series' beloved and poplar character.
What do you think about Paul Walker's brothers standing in for him in the Fast & Furious film scenes , it is only fitting, or should it have been handled in a different manner?