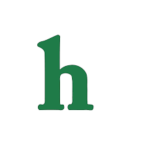 Singing legend Paul Simon arrested
Paul Simon and his wife Edie Brickwell were both been arrested over the weekend in New Canaan,Connecticut on disorderly conduct charges.
The 72-year-old "Mrs. Robinson" hitmaker and his wife Edie, 47, were both taken into custody after New Canaan police officers were called in to investigate a "family dispute," around 8:20 p.m. on Saturday, April 26.
Police on the scene stated: "Investigating officers gathered information and found probable cause to arrest the below individuals."
Paul Simon and wife set to face judge on disorderly conduct charges
Paul Simon and his wife Edie are scheduled to be arraigned this afternoon in Norwalk Superior Court.
Simon is best known for being part of the duo Simon & Garfunkel. The duo split up in 1970 at the height of their popularity, and Paul Simon began a successful solo career as a guitarist and singer-songwriter.
Paul Simon's career accomplishments include 12-time Grammy Award-winner.
This is Simon's third marriage to Edie Brickell the couple share three children together.
Before Brickell, Simon was married to actress Carrie Fisher and Peggy Harper.
No further details are available on the Paul Simon arrest at this time.
Story developing…