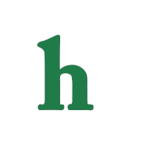 Paul Hogan and his wife have reunited in an effort to aid their troubled 15-year-old son Chance.
Paul Hogan son Chance Hogan worshiping Satan
The former couple Paul Hogan and his ex- Linda are very concerned about their son Chance and his obsession with the number 666, and Satan.
The Hogan's are pulling their forces together to help come up with a solution to deter their young impressionable son from taking a dark and evil path.
Sources close to Paul Hogan and family have revealed that Chance Hogan, 15 is so obsessed with evil at this time he has been posting Satanic numbers on t-shirts, paintings and even written the number 666 across his forehead.
Chance is also having a really hard time in school and struggles to fit in because of his obsessions and his parents celebrity fame.
Paul Hogan, 74 and ex-wife Linda Kozlowski, 56, are best know as the pop culture 80s icons
Hogan is best known for his 1986 film role character "Crocodile Dundee."
Paul Hogan taking steps to deal with teen son's Satanic obsession
Paul had admitted in previous interviews that his young teenage son is suffering from growing pains.
Paul Hogan also stated that his sole purpose at this time is to help his son through these issues and stay grounded.
"I've moved the poor kid about eight times," he said, adding, "I'm a gypsy and he has been to different schools and I'm reluctant to drag him out."
Paul Hogan stated that he is never returning to Australia, unless his son wants to return, and is going to be keeping a close eye on his son current behavior.
Celebrity news sites report that Chance Hogan has grown his hair shoulder length, is smoking cigarettes.
Hair and smoking is often considered normal teenage rebellion, but for Chance Hogan it reportedly goes a lot deeper. The young mans allegedly has been burning the palm of his hands with cigarettes and displaying his burns to his friends at school with pride.
Other concerning behavior according to Paul Hogan, the obsession with the number 666 and upside down crosses, and photos of the devil.
The most concerning risks at this time include Chance's obsessions with lighting fires in his bathroom and attempting to eat the flames.
"No biggie just eating fire #immortal #fireeater," he wrote on one of his late night social media posts.
"Paul has to keep a close eye on Chance to make sure he keeps on the straight and narrow, as "it's a bit worrying that, at his age, he already smokes cigarettes and [is] posting pictures of burns, reveals a family friend.
"Paul's certainly got his hands full with Chance."
Paul and Linda Hogan are united in the efforts to help their son Chance through these trying and confusing times in his life by remaining stable friends, and on the same page when it comes to caring for their son.