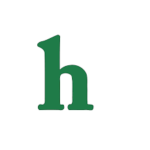 Classic TV actress Patty Duke hospitalized
Patty Duke the TV and film actress was hospitalized with severe stomach pains following an organized screening of her hit film "The Miracle Worker."
The 67-year-old actress was reportedly taken by a private car on Friday, May 23 to a Nebraska Medical Center after the  actress began complaining of severe stomach pains.
Patty Duke undergoing testing
Bruce Crawford, a friend and organizer of the event revealed that Patty Duke's condition was not serious, but the actress was undergoing a series of testing.
Just before Patty Duke's health took a turn for the worse on Friday the actress had delivered an inspiring speech at Omaha's Joslyn Art Museum, where the 1962 film The Miracle Worker was shown.
The hit film tells the story of tutor Anne Sullivan's efforts to help a young Helen Keller.
Patty Duke is best known by pop culture and classic television fans for her starring role in the 1963 TV classic, "The Patty Duke" show where she acted out both of the two main characters.
Starring as Patricia "Patty" Lane, an American teenager who occasionally got herself into minor trouble in school and at home, and her 'prim and proper' "identical cousin" from Scotland, Catherine "Cathy" Lane.
Do you remember Patty Duke's hit television series?