Patrick Swayze family feuds are breaking out with controversy over the "Dirty Dancing" star's last will and testament. Patrick Swayze family members are claiming that the second, updated will that surfaced after the actor died from pancreatic cancer in September of 2009 was forged.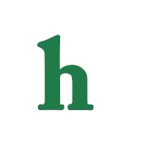 According to Radar Online, Patrick Swayze's family was stunned to find that a "surprised" revised will was filed in a New Mexico court in August of 2009, just weeks before the actor died.
Patrick Swayze family call foul play on actor's will
Swayze's entire estate is reportedly worth an estimated $40 million, which was left to his wife Lisa Niemi, 58. The problem is according to Swayze's family was it was signed by "Patrick Swayze" and executed on July 27, 2009.
They claim that there is no way that Patrick Swayze was in anyway shape or form functional enough to sign this document, or anything else.
Source's close t the family of Patrick Swayze stated,"He was very sick, emaciated and high on an anti-seizure drug…and 10 different medications. Patrick was barely coherent!"
Patrick Swayze's will in question by stiffed family members
The revised alleged will omits everyone in Patrick's family consisting of his mother Patsy, his two brothers and sister, but did include his brother-in-law Eric who was also named title co-executor of the estate.
The Swayze family friend claims that this is odd, one because at the time of this will was drawn up, dated and signed, Patrick was way too sick and out of it to sign it, they are so sure of this that they have even had a handwriting expert examine it and they also agree, this does not appear to be signed by Patrick Swayze.
"It is highly unlikely that the same person signed the will," Peggy Walla, the handwriting exert revealed after comparing the signature to three other autographs on memorabilia Swayze had previously signed. "It just does not look like a natural signature."
It is now speculated that Patrick Swayze's family will soon be proceeding with an official investigation into this matter.
Swayze died with family at his side on September 14, 2009, at age 57, 20 months after being diagnosed with the disease.
Swayze skyrocketed to fame in the 80's on the big screen and is best known for his popular roles in hit films such as, Dirty Dancing, Road House, Ghost to name just a few.
Do you think that there was something shady going on with Patrick Swayze's will?