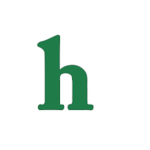 Legendary crooner Pat Boone wanted by the law
Pat Boone,the popular 50s and 60s crooner is now a wanted by the law in Los Angeles.
An L.A. judge has issued a warrant for the arrest of the 79-year-old singer after he failed to appear in court in connection to a cruise ship condo lawsuit.
Celebrity news sites reveal that Pat Boone is caught up in the middle of a nasty legal case after purchasing an apartment on a luxury passenger ship. The company behind the project was sued by its investors and ordered to pay $800,000 in legal costs.
Since payout was not fulfilled attorneys are now going after the people who purchased the condos, Pat Boone being on the list.
Pat Boone skips court, angering judge
Boone was subpoenaed to appear in court but failed to appear which resulted the presiding judge to issue an arrest warrant.
Speculation as to why Pat Boone skipped out on his court date is said to be because he is currently on vacation with his wife in Hawaii.
Boone is best known for his successful singing career which began with his 1955 version of Fats Domino's "Ain't That a Shame."
In the 1960s and 1970s the Boone family toured as gospel singers and made gospel albums, such as The Pat Boone Family and The Family Who Prays.
Back in 2003, the Nashville Gospel Music Association recognized his gospel recording work by inducting him into its Gospel Music Hall of Fame. In September 2006, Boone released Pat Boone R&B Classics – We Are Family, featuring cover versions of 11 R&B hits, including the title track, plus "Papa's Got A Brand New Bag", "Soul Man", "Get Down Tonight", "A Woman Needs Love", and six other classics.
Hopefully Pat Boone will get his legal issues solved,  do you see jail time for Pat, or be forced to pay up his portion of the $800K?