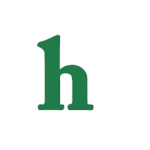 Is Paris Jackson pregnant? Rumors are flying that Michael Jackson's only daughter may not only be pregnant, but also engaged at only 16-years-old.
Is Paris Jackson pregnant and engaged?
The Paris Jackson pregnant and engaged rumors all started when the famous teen was spotted with an unidentified young man, and the two were reportedly shopping for engagement rings.
While this means absolutely nothing, Paris and the mystery man were later seen out dining, where fans say Paris drank only water, (Like that's a sign of pregnancy? Come on people!) and seemed to be sporting a baby bump? (Maybe she had a big lunch?)
You can see why the Paris Jackson pregnant/engaged talk would anger Michael Jackson fans.
Jackson Family plagued by rumors
Obviously Paris has been through a lot in her life with losing her famous father, and having a mental breakdown where she attempted suicide just last summer.
If the rumors are not true, and it looks like they're false, this could be damaging to Paris Jackson. However, rumors and speculation seem to come with the Jackson family name, and it seems poor Paris is learning that the hard way.
Fans are hoping that Paris Jackson can try and forget about all the talk and live her life as happily as she can and as normal as possible for a 16-year-old girl in her situation. Besides, we'd hate to see what Katherine Jackson (Michael's mother) would say if her granddaughter became a teen mom!
What do you think about the Paris Jackson pregnant and engaged rumors? Tweet us @OMGNewsDaily or leave a comment below.