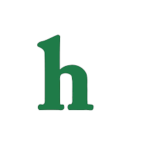 John Green's "Paper Towns" movie has found its lead stars. Model Cara Delevingne has been cast as Margo Roth Spiegelman.
Cara Delevingne cast as Margo in "Paper Towns"
Fans may know John Green's name as the author behind "The Fault In Our Stars," which had everyone crying their eyes out while reading the book, then again when watching the movie adaptation staring Shailene Woodly and Ansel Elgort.
Now, going the way of Nicholas Sparks, John Green's novel "Paper Towns" is getting the big screen treatment, starring Cara Delevingne as Margo and "The Fault In Our Stars" actor Nat Wolff as Quentin Jacobson, Entertainment Weekly reports.
Is John Green the next Nicholas Sparks?
Fans are very excited for the "Paper Towns" movie, as John Green's books have become a phenomenon among young adults, and older adults who enjoy the humor and simplicity of his writing as well.
We suggest reading the book before the movie comes out, as it's always a good idea to read the original work before seeing it adapted. (You won't be sorry!)
What do you think about Cara Delevingne staring in John Green's "Paper Towns" movie? Tweet us @OMGNewsDaily or leave a comment below.