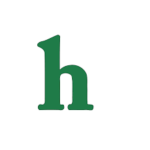 Pamela Anderson makes a startling reveal
Pamela Anderson has revealed that she led a very unhappy, and tortured childhood shocking guests at a fundraiser during the Cannes Film Festival.
Fans were shocked to hear Pamela Anderson reveal the deep, dark haunting secrets of her past.
During fundraiser for a animal rights charity function, the Pamela Anderson Foundation, the former Baywatch beauty revealed to 200 guests that she was molested when she was only six-years-old.
Pam Anderson reveals details of being molested and raped as a child
"I did not have an easy childhood. Despite loving parents, I was molested from age six by a female babysitter,"
Her troubled childhood did not end there according to Anderson, who continued,
"I went to a friend's boyfriend's house and his older brother decided to teach me backgammon which led into a back massage, which led into rape. My first heterosexual experience. He was 25 years old and I was 12."
She also added that a few years later her boyfriend at the time' "decided it would be funny to gang-rape me with six friends. I wanted off this earth."
The actress opened up about her past in order to explain why and how she became so passionate with her animal rights cause.
"This meant I had a hard time trusting humans," she said.
"My loyalty was to the animal kingdom. I vowed to protect them and only them."
Pamela Anderson, 46, was accompanied to the charity event by her husband Rick Salomon,and her son, Brandon Lee, whose dad is the blonde bombshells' second husband, Motley Crue rocker,Tommy Lee.
Celebrity news reports also reveal that Pamela Anderson is to date successfully continuing on with her sobriety, disconnecting from anyone who could pose a threat to her new found sober lifestyle.
"Pamela's been sober for quite some time now so she had to make the tough decision to cut certain people from her life," an insider revealed to Radar Online.
Good luck to Pamela Anderson on continued success with her sobriety.
What do you think about Pamela Anderson revealing her dark childhood events, do you believe it could explain a lot of Anderson's decisions and actions throughout her life?