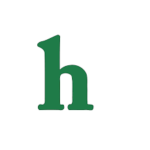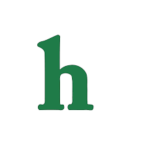 Ouija movie trailer has many horror flick fans getting geared up for Halloween 2014 and is sure to up the sales of the popular board game in the upcoming months.
First Ouija film trailer released
Ouija is the story of a group of curious teenagers who decide to visit the depths of the unknown via the popular board game and as we all know almost everyone in every horror film who attempts this feat soon regrets it.
The first trailer for the anticipated frightner depicts stars Douglas Smith, Olivia Cooke, Ana Coto, Bianca A, Santos Erin Moriarty and Daren Kagasoff as the group of brave teens.
Do you dare to dabble with the Ouija?
The teens decide to contact their recently deceased friend (Shelley Hennig), an earlier victim of the Ouija board herself and as it starts as part of a scary party game find that particular game board is actually an ancient artifact that carries real and dangerous supernatural powers.
Check out the Ouija trailer below.
Two words terrify the group with the seance star of "Hi friend," after that it is a rough night for the group of adventuresome teens.
Ouija Board facts: The Ouija board is also known as a spirit board, or talking board with letters of the alphabet and numbers from 0-9 along with question answer words yes, and no, greetings, hello and goodbye.
Game players use a planchette (small heart-shaped piece of wood) or movable indicator to indicate the spirit's message by spelling it out on the board during a séance by placing their fingers as it is moved about the board to spell out words.
The Ouija Board was first introduced by Elijah Bond on July 1, 1890, and has been regarded as a harmless parlor game, but for many that have dabbled with the board they have revealed strange and evil occurrences taking place that have users throughout the decades cautioning people not to use a Ouija board.
Scary stuff, but that warning has not deterred many from attempting the occasional slumber party seance throughout the decades.
What about you have you ever used a Ouija Board, if so any creepy and scary events take place?
"Ouija" is directed by Stiles White and is scheduled for released on Oct. 24, just in time for your Halloween horror movie thrills.