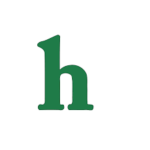 Orange Is the New Black writer Lauren Morelli has filed for divorce from her husband and has come out publicly,but that is not it, she also announced that she is dating Orange Is the New Black actress Samira Wiley, who play Poussey.
OITNB writer makes personal discovery
Morelli reveals that it was writing the popular Netflix show Orange Is the New Black scenes for Piper and Alex that gave her a new look on her life and her sexuality.
"I found a mouthpiece for my own desires and a glimmer of what my future could look like," she wrote in an essay for Mic.
Morelli writes,
I realized I was gay in fall 2012, one of my first days on the set. It wasn't so much one thing, but the sum of many small details: how uncomfortable I felt around groups of lesbians or how I considered myself (shrug) a "not very sexual person." When considered alone, these seemed like little quirks that made me me. Wanting to read a book instead of have sex is a perfectly reasonable preference to have, right?
The Orange Is the New Black writer's divorce is going along very amicably according to TMZ who reports the couple's two year marriage will end on good terms and with Morelli free to pursue her new relationship with the how's actress.
OITNB set to return for Season Three in 2015
Orange Is the New Black Seasons One and Two are streaming on Netflix, with Season Three due out sometime in 2015.