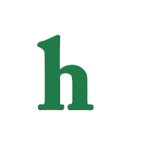 Orange is the New Black Season 3 spoilers are on the rise, despite the fact that the show will not be returning to Netflix for several months viewers can not get enough.
Netflix fans of OITNB await Season 3 news updates
If you have already binge watched your way through Orange is the New Black Season 2, as most of us have then you are already aware that there is little info regarding Piper and Alex in season two.
Prepon recently revealed the spoiler in a recent interview with US Magazine stating that she will be present in almost every episode in the upcoming season.
Alex and Piper reunited in Season 3 of OITNB
But never fear Laura Prepon has confirmed that in Season 3 of OITNB, her character Alex will be on at a regular basis, and that fans will see Alex and Piper grow even closer if that is possible.
"It sucked because [show creator] Jenji Kohan and I wanted me to be in it more, but with the schedule, it didn't happen. I was so bummed out. But I handled it, so I'm in every [episode] in season three. It is so good."
Orange is the New Black Season 3 has been filming for a while now, but we do not have an official release date from Netflix just yet.
season three. It is so good."
Prepon also revealed that in OITNB Season 3 there will be several explicit sex scenes between Alex and Piper.
"Honestly, Taylor and I are so comfortable with each other — Thank God!" Prepon told E! News.
"We're like, 'Girl, thank God we're so comfortable! I can't say much." She said referring to her co-star Schilling.
One character that will be missing from most of season 3 will be everyone;s nightmare prison guard George "Pornstache" Mendez's character played by actor Pablo Schreiber.
Remember in Season 2 Mendez is arrested and will be serving time in a men's facility possibly having his very own man on man prison experiences.
Schreiber stated,
"I'm a series regular now on a show called The Brink on HBO. But his mother is making an appearance on season three. Mary Steenburgen has been cast as my mom. I'm not sure what she'll do that will advance the Pornstache plot line, but for now, Mendez is in prison, biding his time," Schreiber announced to press.
This should be interesting, because will mama Mendes be there to vindicate her mustached boy, or just start a whole lot of drama all on her own with the prisoners?
Orange is the New Black is available on Netflix.