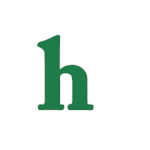 Netflix orders season three of OITNB
Orange Is the New Black Season 3 has officially been ordered by Netflix, just weeks before the release of Season 2 is set to debut on June 6.
The popular Netflix original Orange Is the New Black Season 3 has been confirmed by TV.Guide.com.
This news makes fans happy as they are anticipating getting to delve more into with the prisons' popular characters.
OITNB cast member Laura Prepon spoke out on Monday via the social network Instagram breaking the news posting with a photo meant for adult eyes only of a white board with potential episode titles for the season to her Instagram account, with the caption "It's official!! Season 3!!"
Netflix on the way to becoming top TV viewing choice by consumers
Writer Lauren Morelli also tweeted later Monday that "Orange Is the New Black" Season 3 has been in the works for quite sometime now.
"Know how the FBI can't disclose what they're working on? The last month in the [Orange Is the New Black] writer's room has been like that with lower stakes," she wrote.
Netflix also announced that "House of Cards" would be renewed for a third season before the second season came out.
The comedy-drama was created by Jenji Kohan and is based on the Piper Kerman memoir "Orange Is the New Black: My Year in a Women's Prison."
Season two will premiere on June 6 on Netflix.
Who is planning on hitting Netflix up on June 6th for some Orange Is the New Black binging?