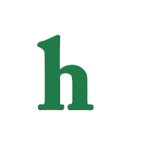 Netflix  trailer release of Orange is the New Black Season 2 gets fans excited
Orange Is the New Black Season 2 trailer was released by Netflix and has fans excited to see what is going to happen for Piper and the gang after the exciting OITNB Season One finale.
The Orange is the New Black season 2 trailer looks to be building up for an exciting season when it returns to Netflix on June 6.
Detailing what actually happens to lead character Piper Chapman and the unforgettable inmates of Litchfield prison.
The trailer also introduces lead character Piper Chapman seems to be hardening in season two to prison life as she deals with old and new confrontations with inmates as she tries to ride out her time making the best of what is clearly just a bad situation.
The Orange Is the New Black Season 2 trailer reveals that Piper Chapman, who fans know was forced to face off in a violent encounter with last season enemy Pennsatucky appears to be adjusting quite well in Litchfield Prison and now 'liking' her new environment.
The bloody prison battle ending revealed
She says: "It's starting to feel like home in here," as she is collected by the guards.
The Netflix original comedy drama has become a pop culture overnight success for the company, who has began branching out in creating even more original series for their customers based on the success of Orange.
The first series debuted in July last year, and is based on the true story, memoir of Piper Kerman's novel, Orange Is the New Black: My year in a Women's Prison and stars Taylor Schilling and former That 70s Show star Laura Prepon among a well rounded cast of entertaining characters.
Based on the show's response an the social media comments on the Orange Is the New Black Season 2 trailer it appears as if Netflix better prepare for an overload of streaming, because fans are getting ready to get their Binge Watch on come June 6!
Are you an Orange Is the New Black fan on Netflix?