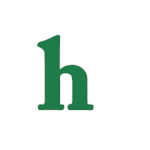 Netflix debut of Orange is the New Black set to air
'Orange is the New Black' Season 2 will begin streaming on Netflix on Friday, June 6.
The highly anticipated Netflix original series Orange is the New Black Season 2′ is going to begin streaming officially on Friday!
'This is going to be a busy weekend for Netflix fans.
It has been predicted that Orange is the New Black will be on overload now.
As previously reported, Netflix has already ordered a OITNB Season 3, weeks before the debut of the second season. This is a good sign to the show's fans that it is safe to get invested, because they will not be left wondering and without closure.
People who have never watched the show will begin streaming and those became addicted from the start will begin a binge watch this weekend.
Fans have been chatting about how they going to be turning off their phones and settling in for the weekend re-watching season one and binge watching season two of the hit comedy drama.
Spoiler alert OITNB Season 2
Everyone is on edge to know what happened to their favorite Litchfield prison inmate after the Orange is the New Black Season 1 finale last year.
Piper Chapman was sent to the prison's solitary confinement cells, a.k.a. "the SHU" (Special Housing Unit), after having to violently defend herself against One of her prison enemies in a violent and brutal face off.
The series will pick up with the story that reveals that Piper has been using her time in solitude to reflect on her life, realizing that her recent circumstances has hardened her.
Fans of Orange is the New Black will see a transformed Piper and the dram is just beginning for her and the other inmates as their stories are revealed in more depth and interesting as details are released one episode at a time.
Are you planning on a weekend binge of Netflix's Orange is the New Black, or will you savor the drama slowly?