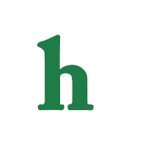 Rumors of a One Tree Hill reunion happening in 2015 hit the internet hard on Monday, May 19, and fans all took to their social media accounts to weigh in on the possibility of the Ravens getting back together again.
One Tree Hill reunion rumors run wild
Reports were rolling in that a reunion had been confirmed by the network and got fans all worked up. However, it seems there's no truth to those reports.
Will the Ravens reunite?
As much as we'd love to see Lucas, Peyton, Nathan, Haley, Brooke, Julian, Jamie, Quinn, Clay, Mouth, Milley, Skills, and the other return to One Tree Hill, it doesn't seem that it's going to happen. At least not anytime soon.
While we can always hold out hope that one day the Ravens will return for a high school reunion, or just a special to remember the good old days, we won't hold our breaths on this one. (Sorry to burst your bubbles guys! We're bummed too!)
What do you think of the One Tree Hill reunion rumors? Tweet us @OMGNewsDaily or leave a comment below.