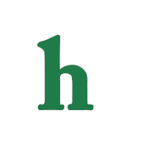 Is a "One Tree Hill" reunion in the future? James Lafferty, who played Nathan Scott on the CW show, says it's totally possible.
'One Tree Hill' reunion possible says James Lafferty
"Yeah, enough time would have to pass though. Everybody would be down for something like that. It's like why not?" Lafferty told Just Jared.
So, while it seems a "One Tree Hill" reunion could be a long time off, it could happen.
'One Tree Hill' ending was nearly perfect, but we want more
We know we would absolutely love to see what happened to Nathan and Haley, Lucas and Peyton, and Brooke and Julian, and of course the other characters like Mouth, Milley, Skillz, Bevin, Chase, Quinn and Clay, and all of their children, especially little Jamie.
The "One Tree Hill" finale was a good one, and flashed forward into the future to show Jamie playing basketball for the Ravens, and even breaking dad Nathan's scoring record, which he took from his own father, Dan Scott.
In fact, the only problem with the "OTH" reunion was that Lucas and Peyton weren't there after leaving the show in a previous season.
Fans are still obsessing over the series, and would be more than excited for a reunion sometime in the future.
Would you like to see a "One Tree Hill" reunion? Tweet us @OMGNewsDaily or leave a comment below.