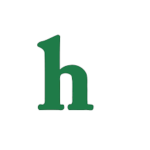 The "Are You The One" cast found their perfect matches and one MTV biggest cash prize, $1 million on the season finale.
'Are You The One' finale: Perfect matches revealed
After only 9 match up ceremonies the gang did it. They all matched up with their "perfect match," and took home $50K each.
The matches ended up being as follows:
Dylan and Coleysia
Chris and Pagie
Kayla and Wes
Jacy and Scali
Dre and Simone
Ryan and Jessica
Shanley and Adam
John and Ashley
Ethan and Amber
Stay tuned for the dramatic reunion!
The "Are You The One" reunion will air next week with a few surprises. An engagement will be announced. (Spoiler alert: We think it's Ethan and Amber!) and Paige tells Shanley that Chris asked her for nude photos!
It looks like the drama's not quite over yet for the group of attractive 20-somethings. Be sure to tune in to MTV at 10 p.m. on Tuesday for the reunion.
What did you think of the "Are You The One" matches and finale? Tweet us @OMGNewsDaily or leave a comment below.