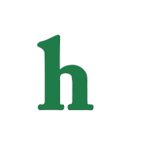 One Direction's Zayn Malik and Louis Tomlinson were caught smoking weed in a new leaked video.
One Direction drug video: Zyne Malik and Louis Tomlinson caught smoking weed
The Daily Mail posted the video which shows the two boy banders smoking a joint, laughing and joking about their "contraband" and "Mary Jane."
The One Direction singers pass the joint back and forth between each other in the leaked video. Zane and Louis are now being called "Justin Bieber 2.0" and will likely come under heavy fire for the drug video.
Do the other members of One Direction use drugs as well?
Most One Directioners will likely stand behind their idols, but there will be many parents who don't approve of the example Zayn Malik and Louis Tomlinson are setting for their fans.
Now that the One Direction drug video has been leaked, the next question will be if the rest of the group, including Harry Styles, is also smoking week like Zayn and Louis, and if any more videos will be leaked in the days to come.
What do you think about One Direction members Zayn Malik and Louis Tomlinson smoking weed in the leaked drug video? Tweet us @OMGNewsDaily or leave a comment below.