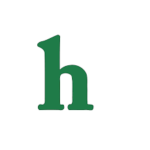 One Direction members Zayn Malik and Louis Tomlinson shocked fans when a leaked video of the two smoking weed on the way to a concert was posted online. 
One Direction rep speaks out after leaked drug video
Now, a rep for One Direction is speaking out for the first time since the video was released, and he's not saying what you'd think.
The rep revealed that "the matter is in the hands of lawyers," and that's it. No apology for the use of drugs, for setting a bad example to their many fans, ect. Just that the issue is being handled by lawyers.
No apology from One Direction members Zayn Malik and Louis Tomlinson
This is interesting, as fans were expecting a public statement and apology from One Direction, especially Zayn Malik and Louis Tomlinson, who were the one members of the group in the video using drugs.
While some fans will stick by 1D no matter what, others are worried about the guys, hurt even, that they've seemed to go down a dark path, and could end up with declining reputations much like Justin Bieber.
What do you think about One Direction's statement over the drug video? Tweet us @OMGNewsDaily or leave a comment below.