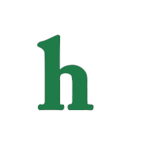 1D releases new love song video "You & I"
One Direction fans are getting a special Easter treat this weekend with the release of the groups highly anticipated new 'You & I' music video on Friday April 18.
One Direction members have been sending out teaser after teaser to their fans and have finally released the full video of "You & I."
1D member Niall Horan kept his promise that they would be "doing something very different" for this clip,
The One Direction "You & I" reveals the guys,Harry Styles, Zayn Malik, Louis Tomlinson,Niall Horan and Liam Payne strolling down Clevedon Pier in Somerset, England, looking adorable in matching gray sweaters.
Girls loving One Direction's new tune
This is a change up as all One Directioners are well aware of because the guys from One Direction have never, ever worn matching outfits
The secret is now out as to what the concept behind the matching gray sweaters are really for now, revealing they share the item of clothing because they transform into one another!
Watch as Niall belts out his verse on the sultry love song romantic he as he suddenly morphs into Liam who transforms into Harry who becomes Zayn and, finally, Louis.
It is a One Direction smorgasbord that has female fans in a complete frenzy.
Check out the new video for yourself below and watch your favorite One Direction member morph into the others melting them all into one delicious, teenage girls dream man.
Are you ready for One direction's release of "You & I?"