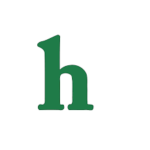 One Direction are not breaking up. Directioners everywhere are excited to hear that Harry, Zane, Liam, Louis, and Niall are planning their fourth studio album.
One Direction not breaking up
The "Story of My Life" singers debunked rumors that the group was splitting, and confirmed more music is on the way, and fans couldn't be happier.
"We always hear rumors about us splitting – but we're not. We've already started recording our fourth album," Harry Styles confirmed.
"The fact we have an album coming should put these rumors to bed. We're here for as long as the fans want us," Niall Horan added about One Direction's future.
One Direction confirms fourth album
One Direction are every bit as popular as former big "boy bands," New Kids on the Block, Backstreet Boys, and 'N Sync, who all eventually split, although NKOTB and BSB got back together and even toured!
It seems that One Direction won't be together forever, but for now fans are enjoying the ride. Besides, we totally predict a much older Harry Styles going solo much like Justin Timberlake!
What do you think about One Direction debunking rumors that they're breaking up? Tweet us @OMGNewsDaily or leave a comment below.