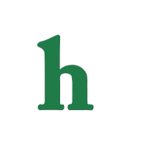 Julia Roberts and her husband Danny Moder are reportedly on the rocks, and may be close to calling it quit and filing for divorce.
Julia Roberts and Danny Moder divorce coming?
The pair, who have been married for 12 years, and share 3 children together, are said to be bickering more than ever, as well as having some serious trust issues.
"Julia's whole M.O. is to keep Danny by her side, because she's petrified he'll cheat," a source tells Star Magazine. "So she treats him like a child, checking his phone, looking for emails and texts from other women and monitoring who he socializes with and when."
Julia has major trust issues
Wow, it looks like Julia Roberts keeps Danny Moder on a short leash. Could that be one of the reasons the couple are allegedly not getting along?
One insider even reveals that after the death of Julia Robert's sister, Nancy, Danny became increasingly wary of his wife. "Nancy's death really made Danny realize how heartless Julia can be," an insider dished.
However, Julia's image is hanging in the balance after reports that she was cruel to her sister, and a main factor in Nancy's suicide. So, even if the couple wanted to split, they may not do so now as it could hurt her image as America's sweetheart further.
What do you think about the rumors that Julia Roberts and Danny Moder are headed for divorce? Tweet us @OMGNewsDaily or leave a comment below.