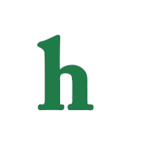 Family intervention planned for Olivia Newton-John's daughter Chloe Lattanzi
Olivia Newton-John is setting up an intervention for her troubled daughter Chloe Lattanzi, who sadly has fallen off the wagon again.
Reports reveal that Olivia Newton-John found out via the social network that her only child had compromised her sobriety.
Lattanzi, 28, posted the following on Instagram on May 13,
"I went out last night and pissed my sobriety away. For anyone out there struggling with addiction, I feel you."
The "Grease" star Olivia Newton-John, 65, took action immediately rushing to her daughter's side with sources close to Olivia revealing,
"There is a plan to hold an intervention."
Newton-John urges her daughter back to rehab
The intervention will take place soon and will involve Chloe's mother, father Matt Lattanzi and friends who will hopefully be successful in urging Chloe back into rehab immediately.
Olivia Newton-John's daughter Chloe was reported to have checked into a sober living facility in 2013, and has openly discussed her downward spiral with drug and alcohol abuse.
alcohol.
During an interview last fall, Chloe stated to Entertainment Tonight that before getting sober, her life was "doing blow in the morning and doing it for lunch and dinner and kind of not sleeping."
Olivia Newton-John's daughter has had other serious issues and in 2008, Newton-John revealed her daughter Chloe was recovering from the eating disorder anorexia.
Hopefully mom, Olivia Newton-John can get Chloe back on the right track again before things get too out of hand for the young woman.