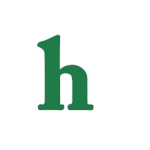 Oasis fans are jumping for joy this week after Liam Gallagher gave them hope of the group reuniting.
Oasis reunion rumors sparked by Liam Gallagher
Liam sent fans into a frenzy after he took to his Twitter account to tweet cryptic one letter messages which eventually spelled out OASIS.
Now, Oasis fans are hoping that this cryptic clue means the band is getting back together and new music will soon be heard from the once popular group.
The group broke up after Liam and his brother Noel got into a dispute. However, Noel doesn't seem to be on board with an Oasis reunion.
Noel Gallagher not on board with Oasis reunion
When a good friend of Gallagher's heard the rumors he texted Noel, who told him there was a better chance of him getting back together with his ex-wife than the band getting back together.
Will Liam try to carry on Oasis without his brother Noel, or was this all just a big tease?
What do you think about the Oasis reunion rumors started by Liam Gallagher? Tweet us @OMGNewsDaily or leave a comment below.