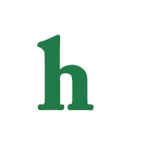 Fans of 2000's boybands rejoice! O-Town is officially back together and making new music.
O-Town reunion happening without Ashley Parker Angel
The band announced the big news via their official website on Monday, but something was missing.
Oh, that's right…Ashley Parker Angel! The group is reuniting without one of it's biggest members.
Ashley, who was a favorite among fans, and even had his own MTV reality show and hit single, "Let U Go."
However, Ashley Parker Angel has fallen on a few hard times since leaving O-Town and is now working on an acting career.
Why isn't Ashley returning?
We can't help but wonder if Ashley turned down the chance to get back together with O-Town, or if there is a feud of some kind we don't know about.
Don't get us wrong, we're pumped to see Erik-Michael Estrada, Jacob Underwood, Trevor Penick, and Dan Miller back together, but we kind of wish Ashley Parker-Angel was in on the action as well.
What are your thoughts on O-Town getting back together without Ashley Parker Angel? Tweet us @OMGNewsDaily or leave a comment below.