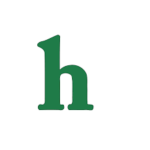 Nurse Jackie learns some shocking news
Nurse Jackie Season 6 opener has found Jackie struggling in more ways than usual, not to mention her crazy and demanding job, Jackie has fallen off the wagon again and is using on a daily basis.
Jackie Peyton is doing her usual Nurse Jackie antics and fooling everyone around her claiming that she has been sober for a year now, but is in fact living the same old lies.
The worst is yet to come for Jackie as she and Kevin discover parenting their now teenage daughter Grace is going to be no picnic.
Be sure that anyone who has teenage daughters are well aware of the challenge and one has to be on their toes and alert at all times.
But, Grace is a sneaky, angry bitter child, who has suffered through her mother's addiction, infidelity, rehab stint and divorce from her father. So to say the least she is messed up a more than a little.
Like mother, like daughter, Nurse Jackie finds Grace is not who she thought she was
She is so much like her mother she also adopts Nurse Jackie's coping skills and begins lying, sneaking around dating a much older boy, and to top it off she has began using a variety of drugs.
Jackie finally comes tom terms with Kevin and realizes that since Grace has began using that living with her is not the place for the girls to be, so Kevin takes on the majority of the parenting duties.
This is good for the girls, but also frees up Jackie to use a little more freely. This can't fair well for Jackie, or those involved closely to her.
As far as the other hospital staff are concerned Zoe starts dating the new doc o the block, and Gloria finds out that the illness she was so concerned about hiding is just a reaction to a new medication she has began taking.
And Coop is getting ready to celebrate his 40th birthday.
But it appears so far that Nurse Jackie's biggest consequence of her drug addiction in season 6 is going to hit way to close to her heart, will Grace become addicted, overdose or worse forcing Nurse Jackie to finally get a REAL grip on her drug addiction?
Share your thoughts.
Nurse Jackie Season 6 airs on Sunday nights at 9 pm on Showtime.