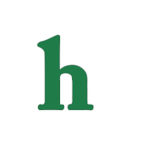 Edie Falco returns as Nurse Jackie in Season 6 on Showtime
Nurse Jackie is making it's season 6 debut on Sunday, April 13th on Showtime. As in the past seasons Jackie is still at a never ending battle with herself, and her addictions.
In the Showtime Season 6 opener of Nurse Jackie, Jackie (Edie Falco) finds herself relapsing again as she takes a good hard look at her life and what her addiction has really cost her.
Jackie has little to nothing left in her life, her marriage is over, her kids are growing up and forming their own opinions about their mother's nasty pill popping habit.
Nurse Jackie comes clean…kind of
Edie Falco recently stated during an interview, "It's only going to get more complicated."
To make matters even tougher Jackie has a new love interest, one she must confide her past demons to, one who is also a cop.
"There are only a number of things that can happen at this point," reveals Edie. "Her kids are growing up, her marriage is over and things do start to fall apart."
The season 5 cliffhanger found Jackie at the end of her ropes feeling down and out, and stuffing a handful of pills into mouth.
But, Nurse Jackie producer Clyde Phillips has revealed that Season 6 is going to find Jackie dealing with all the consequences of her actions, and addictions.
Claiming it is all about the "three D's" — deceit, decent and destruction. He adds that "season 6 is all about the consequences," which is a result of Edie relapsing. "These pills are like hand grenades…[they] affect everybody in her life."
But in the end of the teaser, we see Jackie coming clean to Frank about her old habit. "I can't promise you I won't relapse. I am an addict."
So what are your predictions for Nurse Jackie Season 6, will she overdose, get arrested by her new boyfriend, or will her rock bottom be even more tragic, could someone she loves more than life it's self end up dead due to her addictions?
Good news for Nurse Jackie fans, as Season 6 is set to debut this evening, they can be assured that this will not be the end of Nurse Jackie, the popular Showtime drama has been renewed for Season 7 already.
Nurse Jackie Season 6 premieres on April 13 (9/8c) on Showtime. Will you be watching?