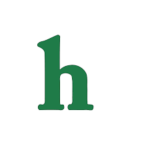 Nurse Jackie is coming to an end.Showtime just announced that the popular dramatic comedy will call it quits after this year's Season 7.
TV fans set to say goodbye to Nurse Jackie
The cable network Showtime and the surprising announcement that Nurse Jackie will end this season on Wednesday. The comedy stars Edie Falco as a tough New York City emergency room nurse with a major drug habit.
Nurse Jackie has recently began filming the show's final season, so far debut air dates for Nurse Jackie Season 7 have not been announced.
The show first sired back in 2009 and received a large following. You may reorganize Edie Falco from her previous popular role on another cable station HBO as Carmella Soprano the mob wife of Anthony Soprano played by the late James Gandolfini of The award winning drama The Sopranos.
Fans unsettled about the new of Showtime's Nurse Jackie end
Nurse Jackie fans took to Facebook after the announcement and cast posted to the official Facebook page with a picture announcing the final season,  and were shocked and saddened by the series ending announcement.
After Nurse Jackie's exciting Season 6  finale can you believe that the show is going to come to an end already, will it leave us with so many unanswered questions about Jackie, her daughters, and the entire staff we have come to love?
How do you think Showtime will end Jackie's long run with addiction?