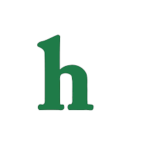 It may seem like a headline from the early 2000's, but 'NSYNC and The Backstreet Boys are feuding again.'
'NSYNC and Backstreet Boys feud renewed
Although the two boy bands have allegedly had their differences in the past, the feud was renewed after Joey Fatone weighed in on BSB heading back out on tour.
"I feel like they just need the money," Fatone said. "No offense, guys. But I'm saying, if you think about it, it's like, 'Why are you coming back out again?'"
Joey, who reunited with his fellow 'NSYNC members for the MTV Video Music Awards last year, says it would be a different story if The Backstreet Boys had a new album out.
"If you come out with an album, great, do it up," he added. "I think it was kinda cool to see Kevin [Richardson] get back into it, but it's always interesting to see what and how you're going to involve," Joey said.
Nick Carter responds to Joey Fatone's diss
Joey Fatone's comments didn't go unnoticed. Backstreet Boy Nick Carter was none too happy about the diss.
"Just disappointed, I really liked Joey…" the newly married Carter tweeted. I'm proud of who we are and love what we stand for. Truthfully it's about not letting our fans down. Sorry bro but you have us all wrong," Nick Carter added.
Joey Fatone also added that 'NSYNC has no plans to get back together.
What are your thoughts on the 'NSYNC and Backstreet Boys feud being renewed? Tweet us @OMGNewsDaily or leave a comment below.