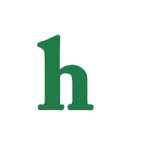 "Now and Then," the amazing movie about four teenage girls growing up and having one of the best summers over their lives is becoming a TV show!
'Now and Then' TV show in the works
According to the film's screenwriter, Marlene King, who is also behind "Pretty Little Liars," confirmed that the 1995 movie will be adapted for the small screen during a Reddit AMA this week.
"We're talking about it. We're talking about Now & Then the TV series," King wrote when asked about a possible sequel. "ABC family has shown a little bit of interest in that, so we're still talking about that."
Fans are so excited
Fans immediately began to get excited at the prospect of seeing Roberta, Teeny, Sam, and Chrissy back together again, as a "Now and Then" TV show could be a huge hit, and would fit nicely into ABC Family's programming
The original movie starred some great actresses like Demi Moore, Rose O'Donnell, Christina Ricci, Gaby Hoffman, Thora Birch, Melanie Griffith, and Rita Wilson. So any new actresses would have some big shoes to fill. We're hoping this project happens, and can't wait to see what kind of trouble the girls will get into!
What do you think about a "Now and Then" TV show? Tweet us @OMGNewsDaily or leave a comment below.