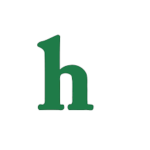 Nicole Kidman is speaking out on her kids, Connor and Isabella Cruise, whom she adopted with ex-husband, Tom Cruise.
Nicole Kidman dishes on her kids Connor and Isabella
"They are generous, kind and hardworking," she revealed. "And these are traits that I love to see in my children."
Nicole Kidman rarely speaks out on her kids, especially the other ones, but the actress has seemed to soften since marrying country music star Keith Urban, and have two daughters with him.
Nicole Kidman's children are Scientologists
Connor and Isabella previously lived with their dad, Tom Cruise, and have embraced his religion of Scientology, which Nicole is on board with.
"I've chosen not to speak publicly about Scientology. I have two children who are Scientologists—Connor and Isabella—and I utterly respect their beliefs," Kidman told Vanity Fair in 2013.
What are your thoughts on Nicole Kidman's comments on her kids, Connor and Isabella Cruise? Tweets us @OMGNewsDaily or leave a comment below.