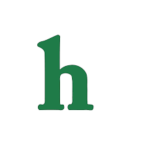 Nicole Brown Simpson father Louis Brown JR., has died at the age of 90 after battling Alzheimer's disease.
Father of murder victim Nicole Brown Simpson passes away
The sister of Nicole Brown Simpson, Denise Brown, 56, confirmed the death of Louis Brown JR, passed away on Thursday stating,
"My dad was a class act and a gentleman who was always there for us – and for Nicole," she says. "He was a great dad. We are all devastated that he is gone.
"My dad had had Alzheimer's for a while," says Denise. "When his condition took a turn for the worse last Wednesday, my mom called me and said to come home. I flew home from Italy as soon as she called. I got there at 6 p.m., and he passed away not even 12 hours later. My mom said he knew I was there. She said, 'He waited for you to come home.' He was at peace."
 Brown family pays tribute to deceased father
Louis Brown JR, was also the father of Nicole Simpson Brown whose ex-husband, football great O.J. Simpson was arrested and charged with, and eventually acquitted of her murder in 1995.
Louis Brown JR.,was reported to have died on Thursday at 3:40 aa.m. in his home in Dana Point, California. He was surrounded by his wife, Judith and daughters Denise, Tanya and Dominique.
The father of Nicole Brown Simpson is also survived by his children from his first marriage: daughter Wendy, sons Rolf and Tracy and his grandchildren, including Sydney and Justin Simpson.
Denise revealed that one of the hardest times for her father and the Brown family was when her sister Nicole Brown Simpson and friend Ronald Goldman were murdered.
. "It was devastating for him," says Denise. "It's not supposed to happen like that. No parent should ever have to bury a child." (He had already lost a daughter, Margit, from his first marriage, to a longtime illness in 1989.)
O.J. Simpson, 66, was shockingly acquitted of the murders of Nicole Brown Simpson and Ronald Goldman but is currently in prison on a 2008 armed robbery conviction related to a robbery of two sports memorabilia dealers at a Las Vegas hotel.